EQB-510
Easy operation of Bluetooth SMART to synchronize with the time information from Smartphone.
Provide access worldwide over 300 cities.

Access to the times in over 300 World Time cities in every 40 time zone.
Smartphone Link has changed conventional thinking about the Analog watch.
A daring design has been created to bring out the essential beauty of metal more boldly and elegantly.
This high-performance World Time watch takes advantage of Bluetooth SMART compatibility to offer a variety of smartphone-linkage functions.
It uses the accurate time information in the smartphone to synchronise the time in its current location with one-push operation anywhere in the world.
Simply tapping smartphone screen provides access to the time in any of more than 300 cities worldwide.
It also features Dual Dial World Time, which provides simultaneous display of the times in any two of the world's cities.
Advancement of the Analog watch is accelerating with the power of digital technologies.

Design
Bold form. Exquisite details.
Quality metal with a powerful presence.

Features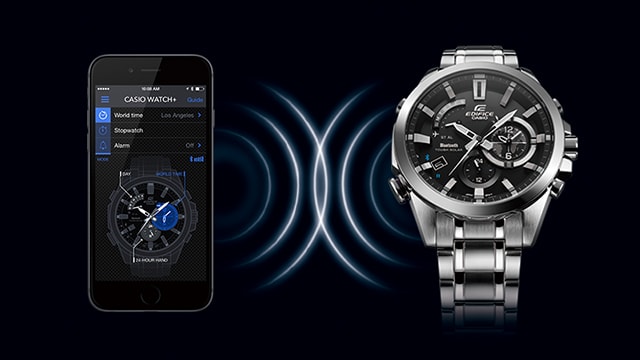 Smartphone Link
Linking the watch to a smartphone provides access to the correct time, not only in the current location but in any of 300 cities around the world. Alarm setting and control over various other functions from the smartphone enhance operability to an unprecedented high level.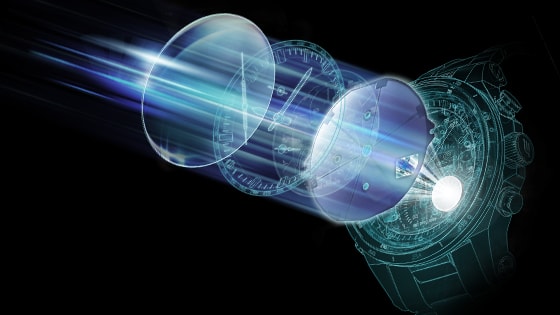 Tough Solar
This proprietary solar-charging system converts even faint light from fluorescent lamps into ample energy to achieve stable operation of various high-load functions.
Lineup
― EQB-510 ―
Mobile link functions
Time adjustment
Easy watch settings

World time for about 300 cities
Daily alarm settings

Phone Finder
Tough Solar
Dual Dial World Time
1-second stopwatch
Daily Alarm
100-meter water resistance
Day indicator
Date display
* Bluetooth is a registered trademark or trademark of Bluetooth SIG, Inc.