Scuderia Toro Rosso

Limited Edition
Silver Bulls
9 o'clock dial features the charging bull image of the Red Bull Group.
The contrast of the image is opposite that of the EQB-1000.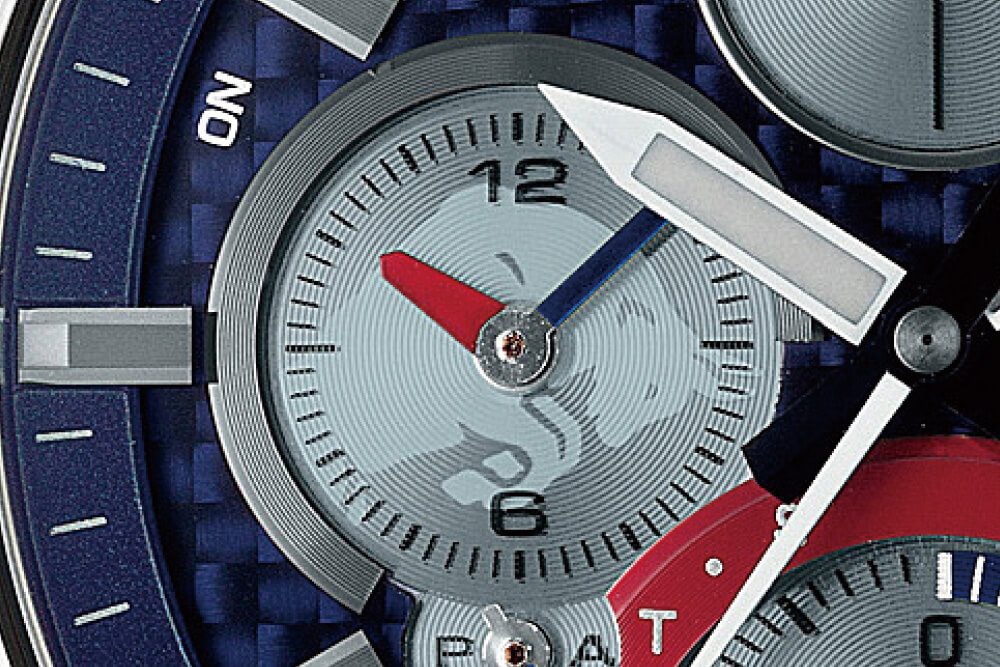 EQB-1000TR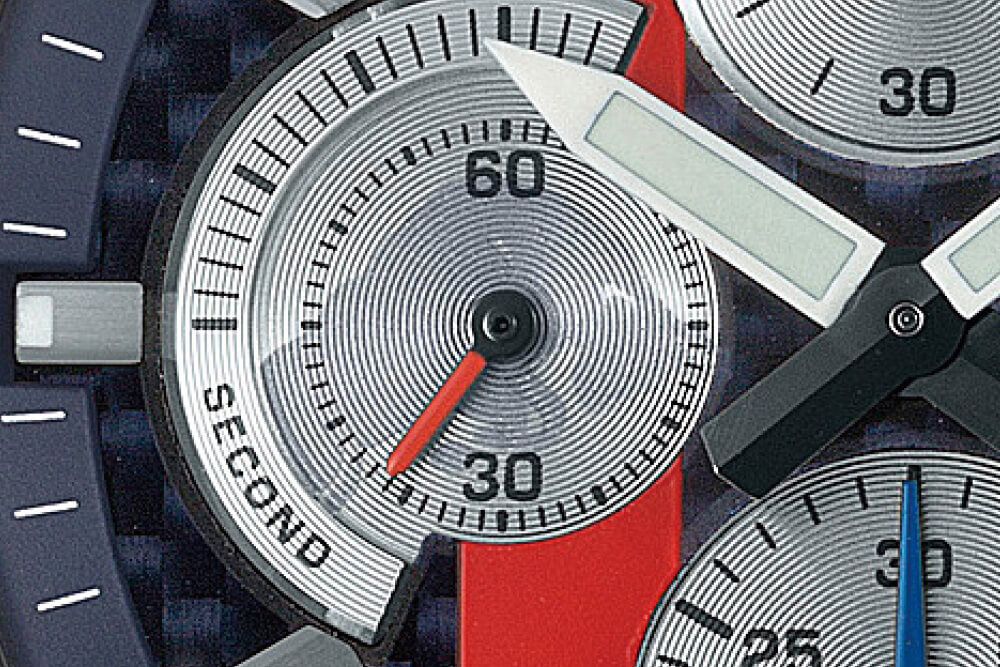 EFR-S567TR
Scuderia Toro Rosso collaboration model with a racy carbon bezel
CASIO EDIFICE
SCUDERIA TORO ROSSO
LIMITED EDITION
A conversation with Frans Tost, Scuderia Toro Rosso Team Principal

The EQB-1000TR-2A is the sixth model in the series of Formula 1 team Scuderia Toro Rosso Limited edition models from EDIFICE, the high-function metal watch. Franz Tost, Team Principal of Scuderia Toro Rosso, had rave reviews for this new model.
"We partnered with CASIO for two years from 2016, and that partnership was extended for another two years at the end of 2017. At this time we had a meeting in Japan with CASIO personnel, where we discussed design aspects for a new, improved Scuderia Toro Rosso limited edition timepiece."
Toro Rosso had three requests for CASIO. First was to colour the watch in the image of a Formula 1 machine. Another request was to continue to use Toro Rosso's unique silver logo. Finally, they wanted the material of the watch to make it part of the motor sports world.
"These three factors were also part of the EQB-900TR-2A model of 2018, but we wanted them refined even further in the EQB-1000TR-2A that will go on sale in September of this year. In regard to the colouring, for example, Toro Rosso (Italian for "red bull") red combines with navy blue contrasted with the silver of Toro Rosso logo to create a colour combination that resembles that of a Formula 1 machine." (Franz Tost)
In addition to this high-impact colouring, the face and bezel are made of carbon fibre material.
"I think this model captures the very spirit of motor sports. It is lighter and unbelievably thin, and a great job was done by CASIO. We will do our best so development of our STR14 Formula 1 machine lives up to the standards set by the EQB-1000TR-2A."
Following the Italy Grand Prix, Formula 1 moves out of Europe and travels to events around the globe. The EQB-1000TR-2A also has a World Time function that links with a smartphone.
"This helps to let us easily know what time it is at our factory in Faenza, Italy no matter where in the world we happen to be," says Franz Tost with a smile.
Then his face got serious as he said, "In October we have the Japan Grand Prix. I look forward to wearing my Scuderia Toro Rosso limited watch in CASIO's homeland of Japan. I promise all of our fans there that we will be ready to put on a great race."
Text/Tsuyoshi Fukue, Masahiro Owari Photo/Noriaki Mitsuhashi, Jun Uruno
* Bluetooth is a registered trademark or trademark of Bluetooth SIG, Inc.
* Other trademarks and trade names are those of their respective owners.
* The watchband is made from Kevlar® fabric sandwiched between two layers of Cordura® fabric. This has improved not only the lightness and fit of the new chronographs, but also their durability.